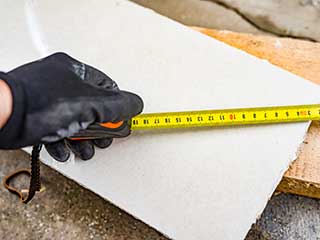 Although we also specialize in various other services, including water damage restoration, and even popcorn ceiling and mold removal, drywall repair is our bread and butter, so to speak.
Your Local Experts
As one of the most pristine locations in busy Los Angeles County, the town of Agoura Hills is home not only to the rich and famous, but also many other residents from all walks of life who wish to take advantage of the sunny weather and numerous wildlife spotting opportunities. If you own commercial or residential property in this area and need to have some wall or ceiling sections repaired, all you need to do is get in touch with our team.
Spotting Signs Of Damage
It's a good idea to call an expert as soon as you notice any of the different damage signs because the longer you wait to treat the problem, the more severe it will be. In the case of small cracks or holes in the drywall sections, patching over these spots should do the trick. This type of job can be completed in a matter of a couple of hours, and shouldn't be too costly.
Why Waiting Can Be Dangerous
However, if you delay and wait for things to exacerbate, the cracks could spread throughout the drywall, compromising its structure. Another danger is mold, which loves being exposed to moisture, which is quite prevalent in our local air. The more of it it takes in, the more it will grow and spread. This fungus can seep into cracks and end up being a health hazard, so it's important to call our team if you suspect that there is any sign of mold. Although sometimes you won't be able to see it, if you start smelling strange odors inside your property, chances are there's something lurking by. Better get it removed ASAP. A full evaluation is a good idea in such a case, as chances are you won't be able to visually detect all the infected sections, and you definitely wouldn't want to miss any of them.
Speed Is Key
After mold or more serious water damages have been identified, depending on the severity of the situation, new drywall installation may be required, if the damage is too extensive. You can trust our team to remove the damaged sections and replace them with new ones. The size and scope of this job can vary depending on how much of the area has been affected. Once the process has been completed, applying a decorative finish or new texture to the panels will be an option. If you'll be interested, our experts will be happy to advise you on the various options available, and the different types of covers that you can choose from.
Anything You Need
No matter what type of damage you're dealing with, you can count on our team at Drywall Repair & Remodeling Agoura Hills to expertly take care of it. Contact us today for more information.